Realistic Daydreams...
a mecca of information regarding sexuality, gender and staying safe
My motto:
You've got the question....I can help you find the answers
Throughout my childhood I recall having tons of questions about my life and sexuality that I just couldn't get up the courage to ask. I lived with my grandparents and they were extremely old-fashioned. Being the puritanical people that they were(God love them), they couldn't possibly explain half of the questions I wanted answers for. Even as a teen I remember being so sexually uninformed that I would often be teased for not catching on to sexually explicit jokes. As a result, I lacked all confidence.
Finally after awhile of being out on my own, I decided to research sexuality as a whole(no pun intended). I discovered many insights and learned a lot about myself in the process. Well, the research has not ended for me. Right now I'm, a psychology major at a local community college. I have to say that my classes bring me yet another step closer to a healthy perspective about myself, my body, and my place in society as a young woman.
In this page I have included two poems that I have written. One was written before my research, one after. The difference is so dramatic. My intention in creating this page is to guide everyone to an understanding of human sexuality and to a healthy life. I hope you enjoy. Feedback is EXTREMELY appreciated.


Click here if you want to know a little bit more about me.
Click hereto find out what I was told about sex and being a woman.
Ladies, have you ever felt like this?
Dedications and Loving Regards
Donate to a Charity! Get that warm and fuzzy feeling inside!
Here are some links sure to get you started with your research:
Research Links for Current and Perpetual Students
Check out Info on Women's Issues. Ladies, this is a good resource page with several links. Men don't be afraid to check out these sites. They are informative.
Men..this page is for you! Find out what it REALLY takes to be a MAN
Check out my account of family bias against a gay family member and how she gained her independence.

Check out my list of organizations dealing with the research and education of STD's
Suicide and Depression touches each one of our lives in one way or another. EVEN MINE! Please take the time to read about it. Your life might depend on it.
Are you and that special someone in love or just infatuated? Find out the difference here.
If you think that you, your partner or ex might be codependent, check this page out. It might shed some light.
Here are some not so serious link pages! I thought you might need something to brighten your day!Enjoy:)
CHECK THIS OUT! A MUST SEE! KICK ASS ROCK-N-ROLL!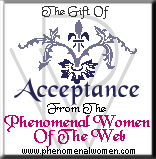 BE Cool, BE smart, BE SAFE
Visit CondomSense.com
Postcards By Me-Create one Online
My Awards Page
Check out my list of downloadable midis
Sign My Guestbook
View My Guestbook